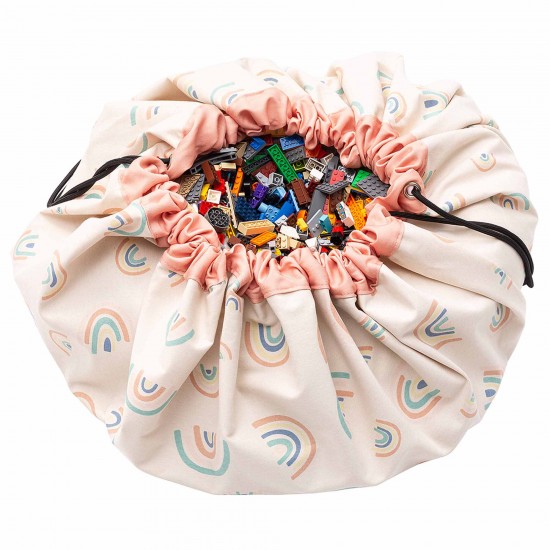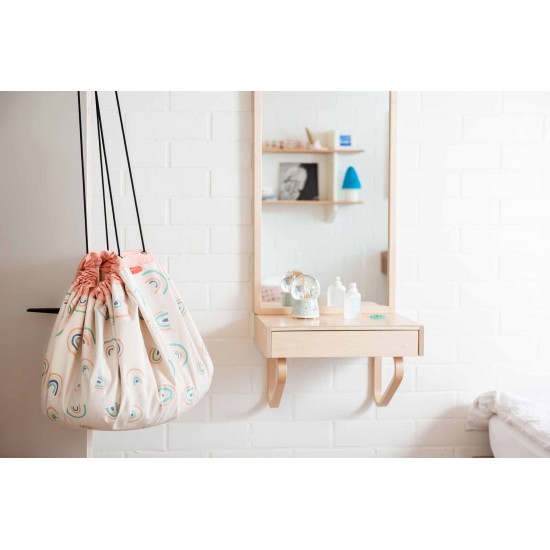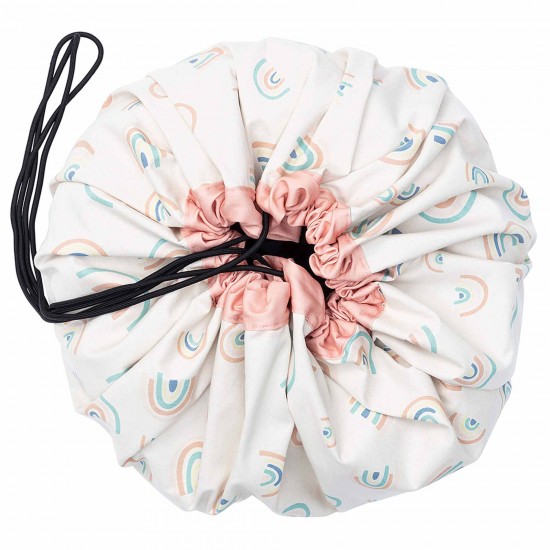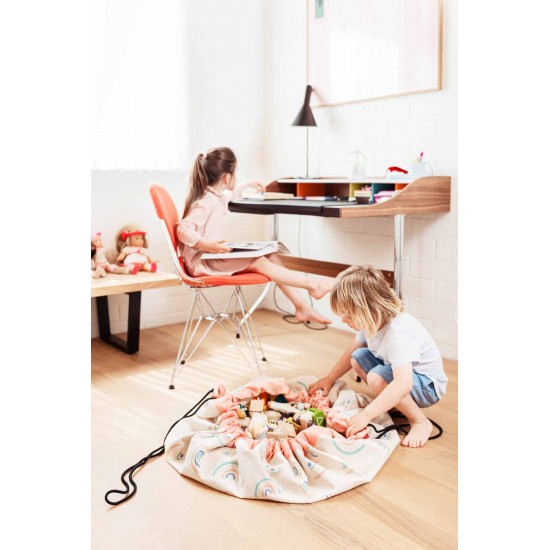 PLAY & GO Toy storage bag | Rainbow
Have an explosion of color and explore beautiful places while using your rainbow playmat. You and your child can learn about shapes and colors and tell stories to each other to foster imagination. Create new worlds and fill the day with laughter. When it's time for home, clean up the toys by putting them in the storage bag. Who knew one item could have so many uses?

Who doesn't like to see a rainbow? Instant happiness with this colorful playmat.






Characteristics:

- Diameter: 140cm.
- Composition : 70% cotton - 30% polyester.
- One side printed (inside ecru cotton color).

- Washing machine cold 30°C.