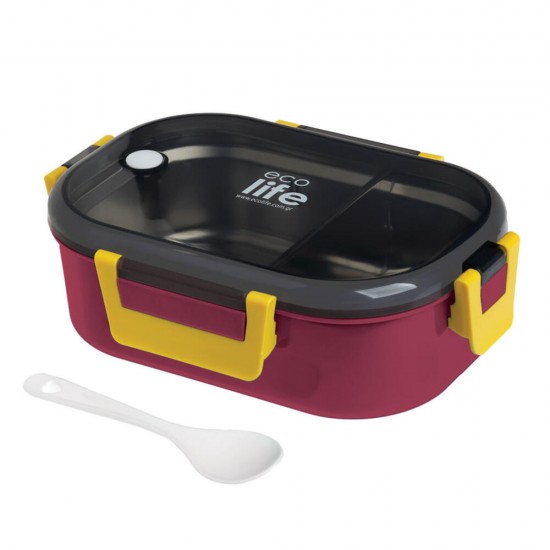 ECOLIFE LUNCHBOX DEEP ROSE 900ML WITH REMOVABLE PART
New practical food containers from Ecolife with 2 sections.

• Made from BPA free plastic
• With removable part from stainless steel 201
• Lid with 4 safety clips
• Lightweight
• Quality certificates FDA & SGS
• For school, office, and park. Ιδανικά για το γραφείο, το σχολείο ή την εκδρομή
• No aluminum and toxic materials. (BPA free)

Warning:

Only the plastic part could enter the microwave.
Only the separate stainless steel part could enter the oven.
Dimesions:
22,00 (length) x 15,00 (width) x 7,00 (height ) cm
Weight : 350gr
Capacity : 900ml