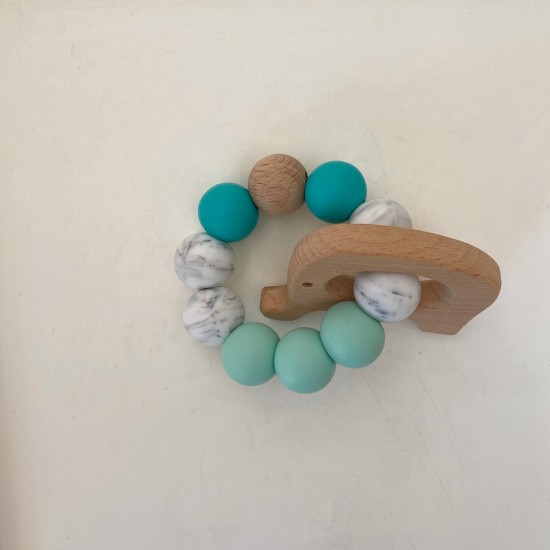 Teether with wood | Sealovers
Silicone Cedar teether with beige, marble and blue silicone and wooden beech beads, will help to soothe sore and itchy gums as much as it will entertains your baby. Noknok teethers are compatible with Montessori method of education that is based on self-directed activity, hands-on learning and collaborative play. It is harmless and durable!
100% food grade silicone




FREE OF: BPA, PVC, Phthalates, Lead, and Cadmium




Easily cleaned with warm soapy water and left to hang dry




Do not sterilized




Ηandcrafted in Athens – Recommended 3m+

+ Adult supervision is required at all times. Teethers are created with secure knots & grippers, give your teether a small tug each time before use to ensure it is secure. Adults & ages 4+ may be able to break with force, baby use only. Wash before first use. Discard at first sign of damage.