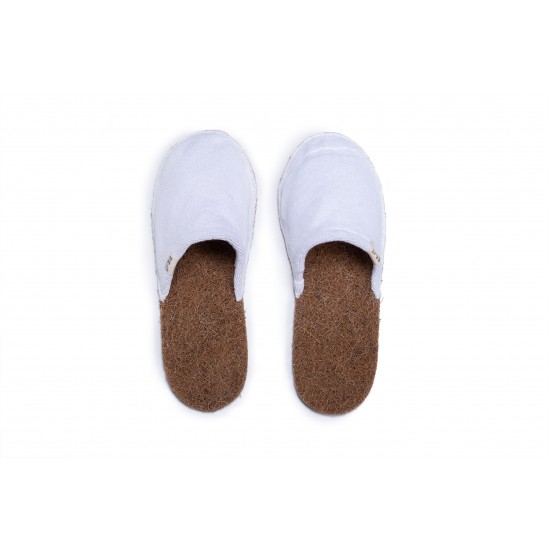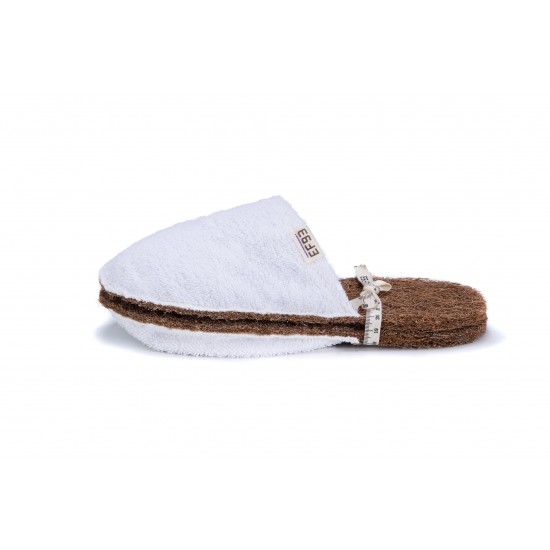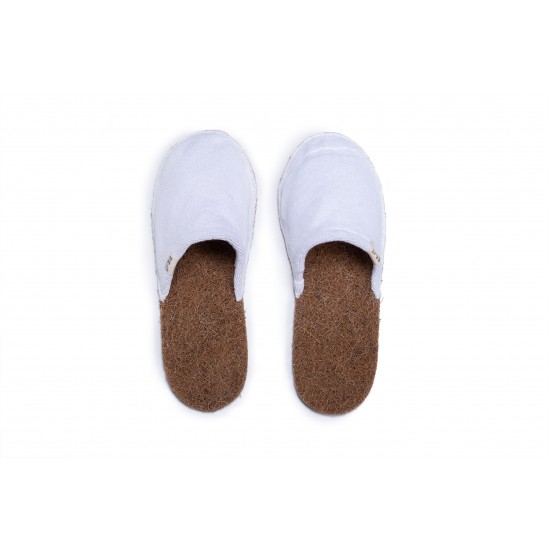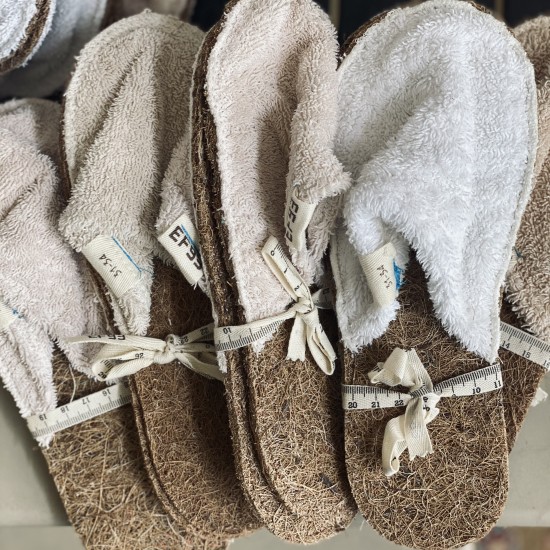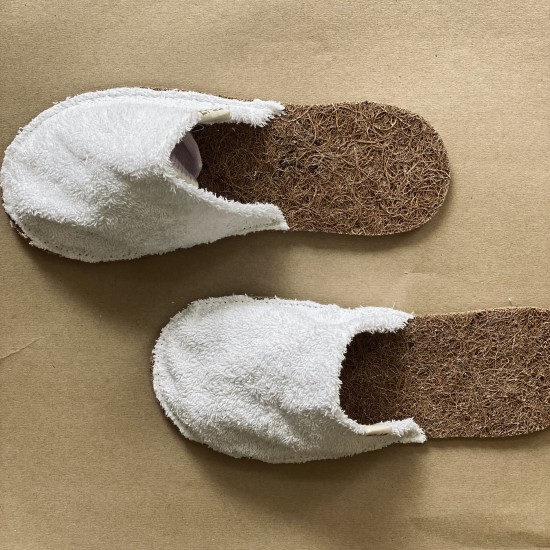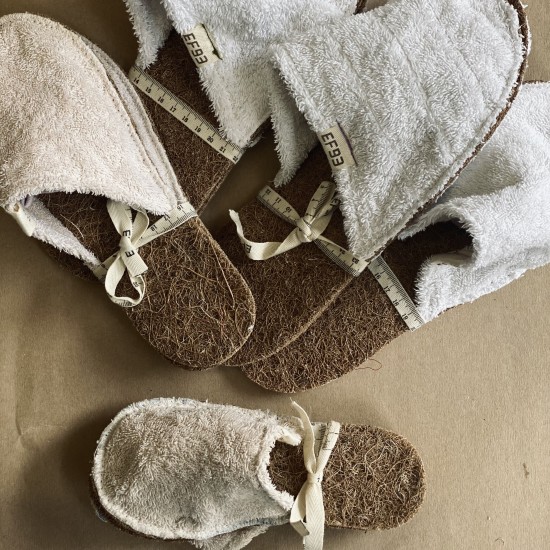 EF93 SLIPPERS FOR MUM & DAD
EF93 Slippers for the whole family. Can you imagine ? Now the family shares the same design of slippers made of recycled and leftovers of cotton towels and coconut fibre.

The upper vamp of the slipper consists of Cocomat leftovers towels which are defective. There are no specific colors for the towels. Depending on the leftovers delivered to EF93 Atelier, the towel may be white, beige or blue and right and left might differ as well.

The sole is made of rubberized coconut* fibre and it is anti-slip.
The ribbon attaching the two slippers is 100% cotton and can be used as a measuring tape.
All slippers are handmade by a talented team of craftswomen and men in Athens who have been turning our ideas into a reality with a warm smile and contagious positivity.

*The husk of the famous tropical coconut fruit is coated in strong, resilient fibers, which are then sprayed with natural rubber, shaped into layers, and used in our products. Coconut fibers are known for their durability and insulating properties.

A colloid, milky fluid, which undergoes a special process to become soft elastic foam. The name given to latex, also known as rubber, by indigenous Equator tribes was "caoutchouc", from the words "caa" (tear) and "ochu" (tree), because of the way it is collected.



Do you have leftover towels?
If you have damaged and/or leftover towels you can bring them to us and we will organise the delivery to EF93. Save with us the planet!.