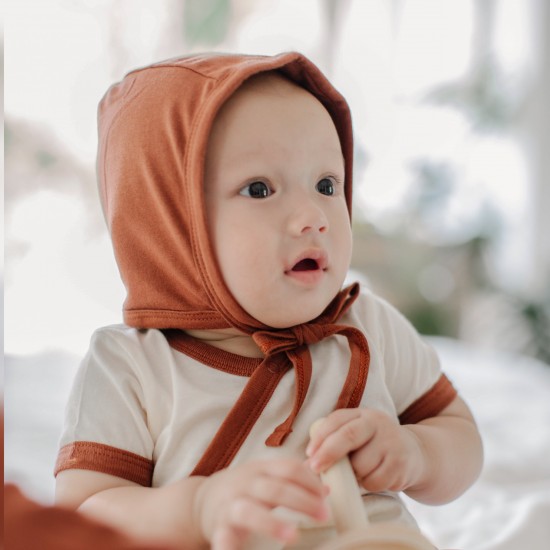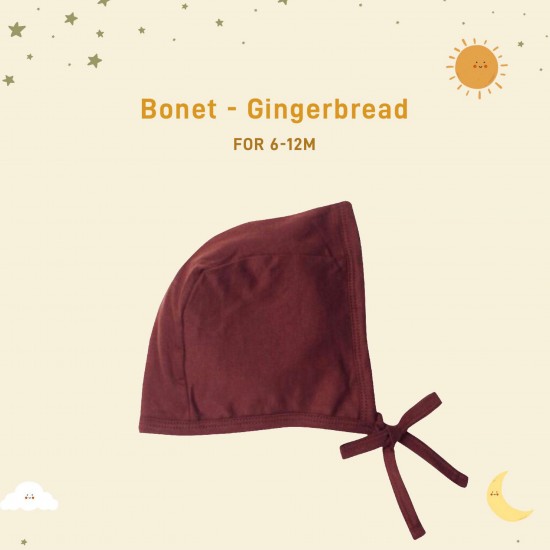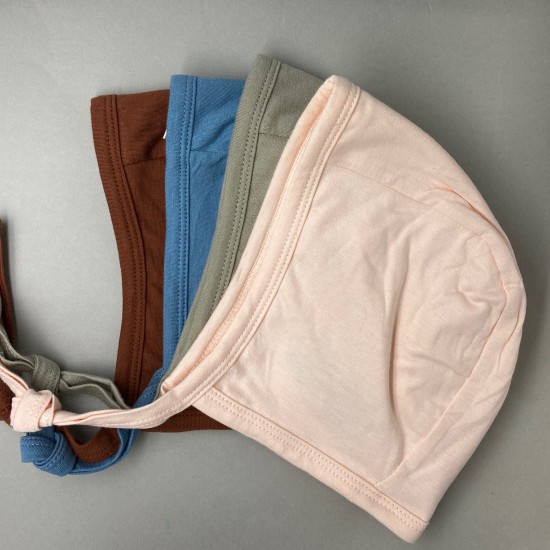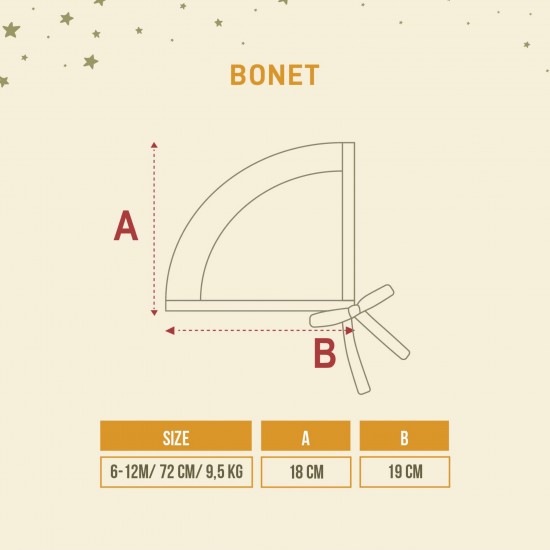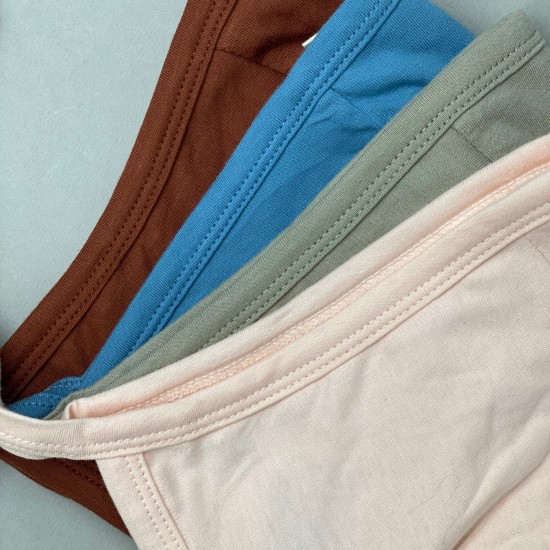 Baby Bonnet | Cissy Gingerbread
Say Hello, to our new organic cotton bonnet for baby boys and girls. Your baby will feel cozy & calm.
Characterstics:
- One size and ideal for babies 6-12 months.
- 100% Organic cotton.
- 100% cotton, super soft.
- Oeko Tex Certified.
Care instructions:
- Hand or machine wash cold, do not bleach, dry in the shade, warm iron.